Tuesday, February 09 2021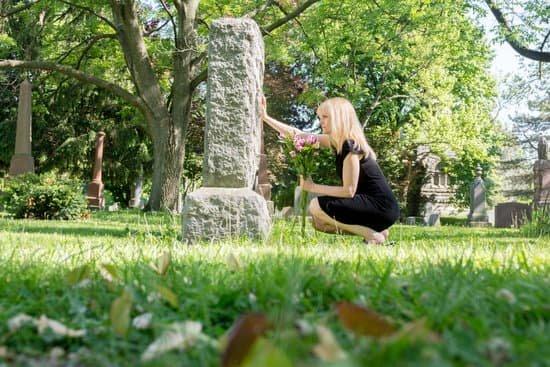 Have you recently suffered the loss of a loved one, and now you're looking to purchase a memorial but don't know where to start? Buying the perfect Memorial for your loved one can feel like an impossible task. However, the staff at Hearn Monument is here to provide you with information and tools to make this process as comfortable and as seamless as possible.
Step 1:
The first step to the process is to ensure pertinent information concerning your deceased loved one and the cemetery is available. You will need information such as Name, Dates, Hobbies, Faith, Accomplishments, Military Affiliation, Etc..., along with Cemetery Name, Location, Section, and Lot Number. You will also want to be aware of any restrictions or requirements of the cemetery before completing your design and purchasing a memorial.
Step 2:
The next step is choosing the material for creating your Memorial. There are three common materials used for memorial designs, Granite, Marble, and Bronze. When selecting the material for your Memorial, you will want to consider your budget and cemetery requirements.
If you choose granite, you will decide on the Memorial's shape, size, color, and polish.
If you decide to use Marble, you will determine the Memorial's shape and size only.
If bronze is your choice, you will decide on the design, layout, and color of granite used for the memorial base.
Also, keep in mind that we can match existing memorials as well.
Step 3:
You will now the actual design/artwork on the Memorial. When designing a memorial, you are doing more than just marking a grave; you're creating a lasting legacy for generations to come. Therefore, It is essential when deciding what information to include and what designs to use that you take your time and remember your Memorial is a work of art to symbolize the life of your beloved family member. It could be their faith, a life event such as a wedding or anniversary, an accomplishment or award, or their occupation. The options are endless when it comes to designing the Memorial. Think of the Memorial as an opportunity for you to share the life story of your loved one.
Step 4:
Now that you know some aspects of designing a memorial, the next step will be deciding on a supplier. Do your research, find the best option for you and your family. Remember, you're not just marking a grave; you are making your memories of your loved one a lasting legacy. With this in mind, know that all memorial companies are not equal. If price is your only concern, you will find cheaper gravestones but not the stability, care, quality, artistry, and guarantee that go into a memorial from Hearn Monument. The quality of our materials is second to none, and we are a family-owned business, licensed, insured, and bonded in the State of Georgia. We are here to partner with you in creating a Memorial for your loved one that your family will cherish for years to come.
Step 5:
The last step will be purchasing the Memorial. Considering these simple steps before you walk in the door to create and buy your Memorial will make your visit as seamless as possible. The staff at Hearn Monument are family, not salespeople out to sell you a headstone, and we want to make the process as easy as possible for you and your loved ones.
We have provided a Story Guide on our website at to help you gather your information and walk you through the steps to create the perfect Memorial for your loved one.
Tuesday, February 09 2021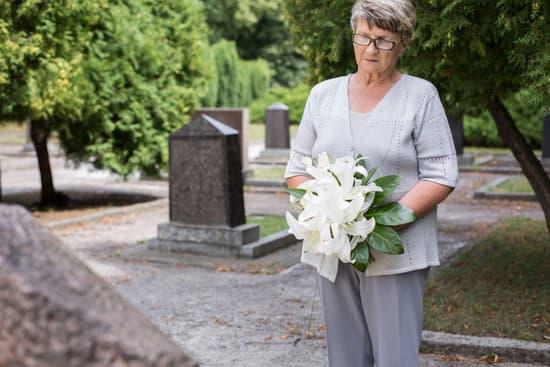 Our Process:
When you and your family are ready to purchase a headstone for your loved one the first thing you should do is get all of the important information together. This includes names, dates, and cemetery locations. Then, you will be ready to come in.
When you come in to Hearn Monument we sit you down and begin looking at different designs to get an idea of what you and your family are looking for. Once we know what you are looking for we will design a mock up drawing right there with you. It allows you to put your touches into the designing. Then, once you have designed the perfect monument and your ready to buy we write all of the information on a contract. When all the information is written up we allow our customers to check all of the information to make sure it is all correct.
After everything is taken care of then the order begins the process. Once the order is written up then it goes to our computer to get recorded. Then, we order the stone. When the stone is ordered they start out in a quarry and they are pulled out of the ground then polished to order. Then, when the stone is delivered to us it is measured and begins the design process.
Our designer begins to design and cut out the rubber, that goes on the stones. Once the rubber is cut out then it is placed onto the stone. Then, they begin to hand cut out the letters and pictures that are on the monument. Once everything is cut out they begin to sandblast. Then, when they are done sandblasting the stone they begin to frost and paint the letters in the stone if needed. Once that is completed they clean off the monument and then they are ready to be deliverd.
When the stones are ready to be delivered they are placed on the truck and they are now in route to their destination. When in the cemetery they begin digging and laying foundation after leveling the ground for the stone. Once all of this is completed they can set the headstone. When the headstone is laid and secured they clean up and then the job is done.
We are a family company who strives to make your Memories Lasting Legacies. This process may vary depending on the Headstone purchased. We would love to work with you and any of your memorial needs. Call us today for a quote.