Tuesday, February 09 2021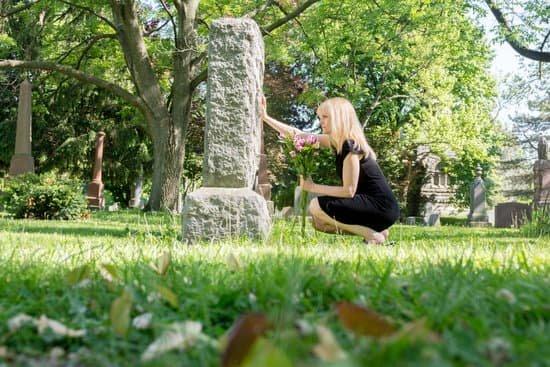 Have you recently suffered through loss of a family member? Don't know what to do now? Building the perfect Headstone to remember your loved one can feel like an impossible task. With these easy steps, building a headstone can seem effortless.
Step 1:
When designing a headstone the first step is to make sure you have all the right information about the deceased. (Name, Dates, & Cemetery Location) This information is the most important on the stone and if it is not right then you will run into problems. It is also very important to be aware that some cemeteries have restrictions on what kind of headstone you can buy. This is good to know ahead of time so you don't find something you like and then you can't have it.
Step 2:
When deciding on the color and shape of monument keep in mind what budget you want to stay in. Granite, Marble, and Bronze are the three types of material that are used for headstones. Granite comes in many different colors and a lot of them are imported which cause them to be more expensive. However, there are a few quarries in the United States one which is located in Elberton, Georgia. This particular quarry supplies Georgia Grey. Georgia Grey is one of the most popular colors that you will see.
Bronze memorials are mostly required in a memorial gardens cemetery. They are made in a foundry to order. Lastly, you will want to decide on a shape and the type of polish you want. If you decide on a headstone that is standing upright then you will need to determine the polish you want. The polish is the sides of the monument. You can either choose to have it polished all the way around which would make it smooth all the way around. Or you can choose to have it polished only on the front and back and the sides would be the rough look.
Step 3:
When designing a headstone you want to put information and designs that stand as remembrance for the loved one you lost. So it is important to take the time and decide what kind of artwork would symbolize your lost loved one's life. It could be faith, Beliefs, some big event like a wedding anniversary, an accomplishment in their life, or even what they did for a job. The options are endless when it comes to designing the artwork on the stone. Think of the headstone as a story and your telling your loved one's life story.
Step 4:
Now that you have seen some of the aspects that goes into designing a monument take the time to decide on a budget. Do research find the best option for you and your family. Look into the prices and even the quality of the work. Some monument places may sell you a stone for dirt cheap but are you really getting the same quality you would at another place who was a little more expensive. Just be aware and do research your spending money on something that will be there for years and you want it to be the best it can be.
Step 5:
When you are finally ready purchase a monument knowing these 5 steps when you walk in the door will make your visit seemless as possible. The salesman selling you the monument is there to help you don't be afraid to ask questions. We want to make the process as easy as possible for you. When the salesman is selling you the monument be patient it takes time to design and make it perfect for you. We have to make sure everything is spelled correctly and all the information is correct so be ready to sign a lot of paper work. A normal visit takes about 15 - 30 mins depending on the customer if they know exactly what they want.
Check out the Story Guide on our website at Hearnmonument.com. The Story Guide is a PDF you can print out with all of this information so that you can create a story for your loved one's Headstone.
Tuesday, February 09 2021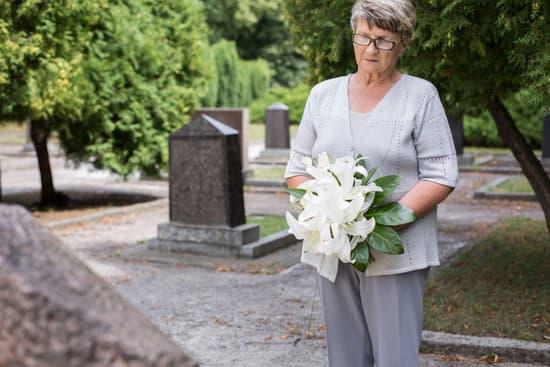 Our Process:
When you and your family are ready to purchase a headstone for your loved one the first thing you should do is get all of the important information together. This includes names, dates, and cemetery locations. Then, you will be ready to come in.
When you come in to Hearn Monument we sit you down and begin looking at different designs to get an idea of what you and your family are looking for. Once we know what you are looking for we will design a mock up drawing right there with you. It allows you to put your touches into the designing. Then, once you have designed the perfect monument and your ready to buy we write all of the information on a contract. When all the information is written up we allow our customers to check all of the information to make sure it is all correct.
After everything is taken care of then the order begins the process. Once the order is written up then it goes to our computer to get recorded. Then, we order the stone. When the stone is ordered they start out in a quarry and they are pulled out of the ground then polished to order. Then, when the stone is delivered to us it is measured and begins the design process.
Our designer begins to design and cut out the rubber, that goes on the stones. Once the rubber is cut out then it is placed onto the stone. Then, they begin to hand cut out the letters and pictures that are on the monument. Once everything is cut out they begin to sandblast. Then, when they are done sandblasting the stone they begin to frost and paint the letters in the stone if needed. Once that is completed they clean off the monument and then they are ready to be deliverd.
When the stones are ready to be delivered they are placed on the truck and they are now in route to their destination. When in the cemetery they begin digging and laying foundation after leveling the ground for the stone. Once all of this is completed they can set the headstone. When the headstone is laid and secured they clean up and then the job is done.
We are a family company who strives to make your Memories Lasting Legacies. This process may vary depending on the Headstone purchased. We would love to work with you and any of your memorial needs. Call us today for a quote.